At the recent 2017 Consumer Electronics Show (CES) in Las Vegas, Nevada (USA); Self-Driving, Intelligent Vehicles, and Telematics were all featured as the mainstream of future technology for Smart Transportation. IT experts believe that in the near future, pilotless automobile technology will have a breakthrough development soon.
Nevertheless, the mature and successful pilotless automobile environment requires incorporation of new technology such as the V2V (Vehicle-to-Vehicle) PCs carrying communication among cars, as well as providing recommendations based on drivers' behavior, to improve the improper operating conditions, and to prevent the possibility of accidents as well. Likewise, the V2I (Vehicle-to-Infrastructure) short-range communication technology communicates with the roadside information platform to provide drivers more convenient and immediate real-time traffic information.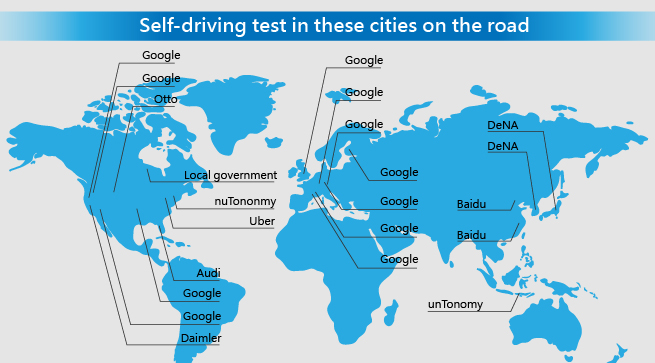 As may be noted, the Blind Spot Detection System, Parking Aid System, Backup Parking Aid System, Rear Crash Collision Warning System, Lane Departure Warning System, Collision Mitigation System, Adaptive Front-lighting System, Night Vision System, Adaptive Cruise Control System, Pre-Crash System, are all part of the Advanced Driver Assistance Systems(ADAS) which help drivers adapt to environment changes and receive immediate information to take precaution and avoid traffic accidents.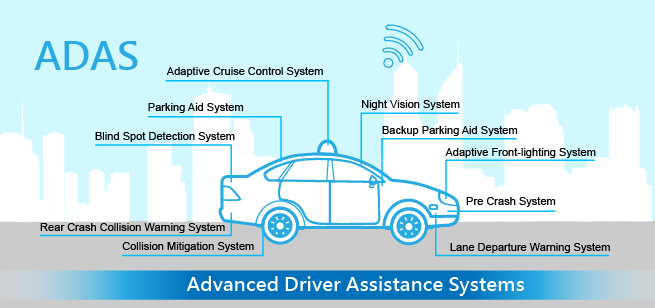 Acrosser Technology, a leading manufacturer of industrial-grade Embedded Computer, had committed its valuable resources in developing its advanced in-vehicle product line, such as the AIV-QM97V1FL and AIV-HM76V1FL. acrosser in-vehicle PCs are the best appliances for Telematics and Vehicle Networking System applications.
The Acrosser AIV-QM97V1FL is a fan-less rugged in-vehicle PC system, equipped with Intel Core i3/i5/i7 Broadwell CPU, Smart power system, GPS/ 4G LTE/ Wi-Fi/ Bluetooth/ M.2 SSD optional modules.
The acrosser AIV-HM76V1FL is also a fan-less rugged in-vehicle PC system, equipped with Intel Core i3/i7 and HM76 with the Acrosser smart power system, and GPS/3.5G/Wi-Fi/Bluetooth optional modules.
About Acrosser Technology Co.,
Headquartered in New Taipei City, Taiwan, with four (4) offices in China and one (1) in the USA in Cypress, California, Acrosser is a leading manufacturer of a wide range of COTS (commercial-off-the shelf) hardware technology products: All-in-One HMIindustrial panel PCs, monitors, and embedded computers; single board computers (SBC), ruggedized in-vehicle computers with internal CANbus, and network appliances.
Established in 1987, Acrosser offers twenty-nine (29) solid years of expertise in the fields of industrial automation and control, digital visualization in modern workplace environment; embedded computing solutions for vertical markets such as healthcare, transportation and gaming; as well as Network security and unified threat management (UTM). The company prides itself with a roster of high quality technology products it manufactures for its own branding, as well as custom solutions for major OEM/ODM/JDM projects. Through the years, the company had built a strong in-depth engineering design base, diverse board fabrication capabilities, flexible system integration and production. Acrosser's non-stop pursuit of excellence in quality and customer satisfaction has resulted in the company meeting various industrial standards and certifications such as: ISO9001/ CE/ FCC and UL Furthermore, Acrosser had established an MRPII program that manages materials and resources leading to higher production efficiencies. Acrosser manufacturing centers utilize a world-class customer-driven ERP system to achieve high flexibility and real-time response.
Acrosser, is 100% committed to providing its OEM/ ODM/ JDM and end-user clientele with high-quality innovative embedded computer solutions andnetworking appliances for shorter time-to-market and in achieving higher competence to win business opportunities in the market place.
For more product information, please receive a product quote RIGHT NOW!
http://www.acrosser.com/inquiry.html
Subscribe to our social media sites and stay connected!
Please visit us @ the following social media:
Acrosser Facebook
Acrosser Twitter
Acrosser Linkedin
Acrosser Google+
Acrosser Youtube
gaming computer, Stainless Panel PC, console management server, Extended Temperature, Industrial chassis, PC/104, Fanless Embedded System, Vehicle PC, network server hardware, x86 based structure, type 6 module, Industrial Chassis, car pc maker, car pc supplier, 1U rackmount, car pc